Reserve
Health & Safety Protocols
at The Dunmore Hotel
With new precautions in place to keep our community safe against the spread of COVID-19, The Dunmore is now open for those seeking a serene and socially distant island escape. We have been working diligently on revising our standards and policies to ensure a clean, safe, and healthy environment for our guests and staff. Choose between secluded beach cottages  or residences with ample space in between to keep your getaway as private as you please. However you choose to vacation, we look forward to welcoming you.
highlights
Detailed Cleaning
The frequency of cleaning and sanitizing has been increased for all public spaces.
Social Distancing
Guests are encouraged to practice physical distancing.
High-Touch Objects
All high-touch surfaces are disinfected regularly.
Hand Hygiene
Disinfection points are available throughout the property.
Guest Room Care
Every guest room will undergo enhanced cleaning and sanitization after each departure.
Staff Safety Protocols
We are administering daily wellness checks for each of our team members.
Safety
Protocols
All employees must follow the safety protocol and guidelines.
Employees showing symptoms (a fever, cold, etc.) are advised to stay home from work. Guests are expected to disinfect their hands as soon as they enter our premises. Disinfection points are available at the main entrance, the clubhouse, by the beach entrance, and at the gym.
Employees must wash their hands at least once an hour, per the CDC guidelines.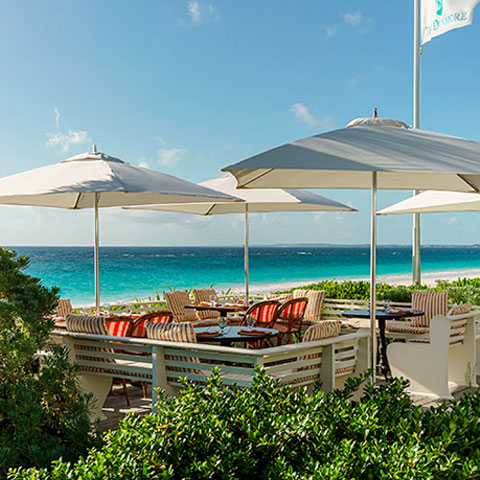 Restaurant
Protocols
All hotel guests should maintain a distance of at least 1.5 meters between one another. A host will be available to monitor this minimum.
Guests are not allowed to sit at the bar. However, guests may stand at the bar while settling their check.
Tables in the restaurant are positioned with a distance of at least 1.5 meters between each other.
Guests are expected to disinfect their hands at the entrance before sitting at their table.
All restaurant employees are required to wash their hands regularly, in accordance with CDC guidelines.
Surfaces and menus are disinfected after each use.
Take away dining is available, and can be collected at the bar.
Reception
Protocols
The reception desk now has a plexi-glass partition to maintain social distance.
All keys are disinfected in between guest use.
Rooms
Employees will only enter rooms after explicit permission from the guest, and preferably when the guest is not present in the room.
All housekeeping employees are wearing masks and gloves while cleaning rooms.
Rooms are cleaned thoroughly in close accordance with CDC guidelines.
All high-contact surfaces and areas are stringently disinfected after each stay.
FAQ'S
Is Harbour Island open for travel?
To stay up-to-date on the latest travel information in regards to COVID-19, see the latest guidelines from the Bahamas' Ministry of Health.